Published : 05/31/2022 15:58:29
Categories : Default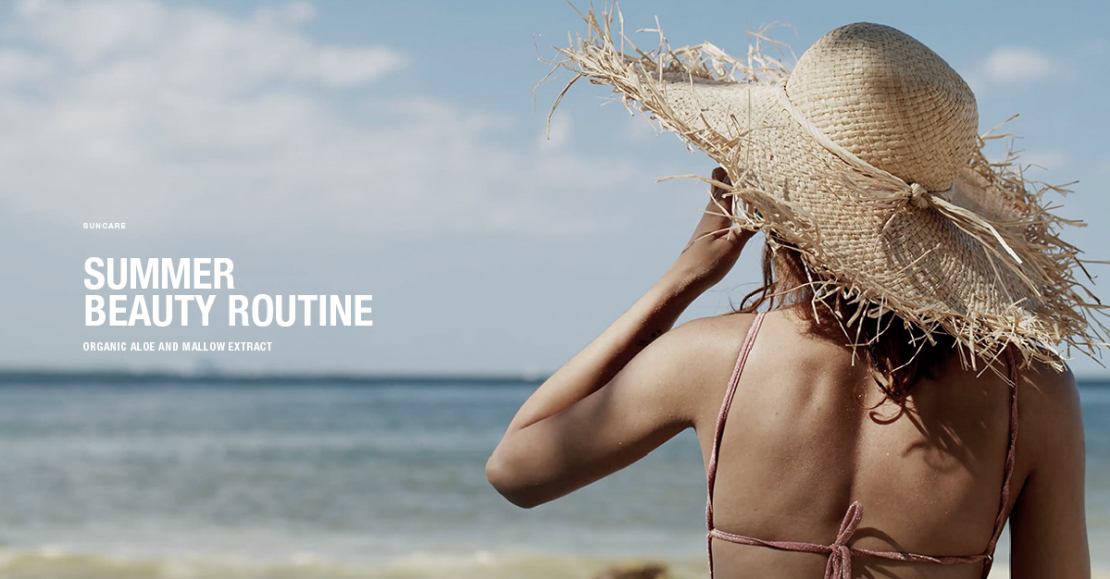 Virtuous summer
Published: 05/31/2022 15:58:29
Share this content
Long sunny days make summer one of the most beloved seasons of all time. The skin gets tanned and the hair gets lighter. During the three hottest months of the year, your hair needs exactly the same care and protection of the skin.
The "sun-kissed" effect is actually the sign of a gradual weakening of the hair, which with time loses shine and color. In addition, salt, chlorine, frequent washing put a strain on our hair, making it dry, brittle and opaque.
How to take care of your hair in summer?
Suncare treatment is ideal to restore optimal hydration and to protect them from external aggressions. An extraordinary formula made with natural ingredients, to cleanse, moisturize and strengthen the hair, enclosed in a practical and environmentally friendly kit. 
The emollient and soothing properties of aloe vera extracts, mallow leaves and goji berries give hydration and softness, facilitating combing. The tea leaves, bitter orange, coconut oil and sunflower seed oil polish and nourish the lengths.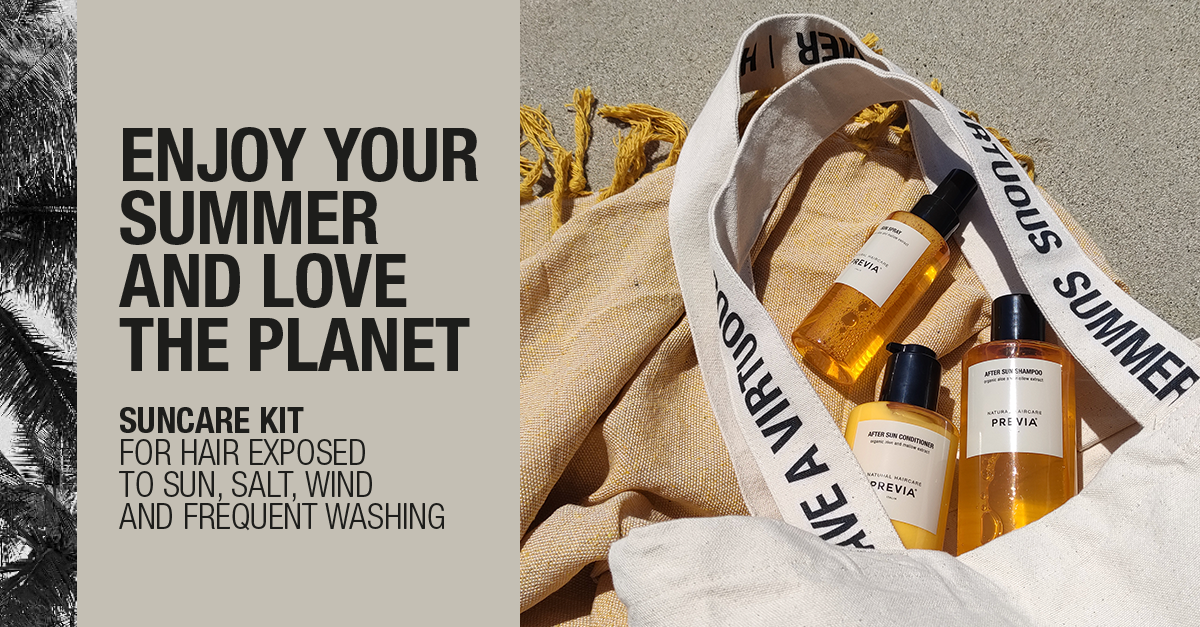 AFTER SUN SHAMPOO
Gently cleanses and removes salt and chlorine residues from hair. Rebalances the level of hydration, making them immediately soft and silky.
AFTER SUN CONDITIONER
Nourishes and protects the lengths from dehydration and frizz.
Used together with shampoo prevents color fading and weakening of the hair fiber.
SUN SPRAY
Vaporized on the hair before and after exposure to the sun, it forms a barrier and counteracts drying. Improves combing with its detangling action.
For an optimal result, we recommend the use of the Suncare line at each wash and before exposure to the sun.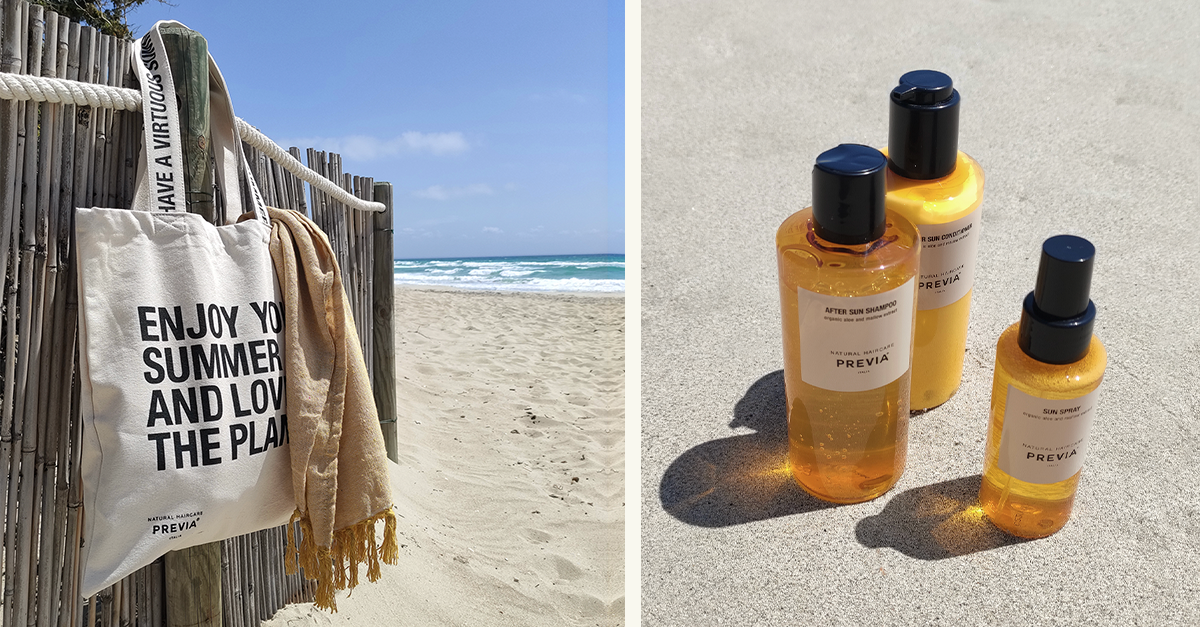 Always carry them with you in the practical beach bag! Comfortable, roomy and sustainable, it will be your must-have accessory of the summer.