Published : 03/09/2023 12:26:00
Categories : Default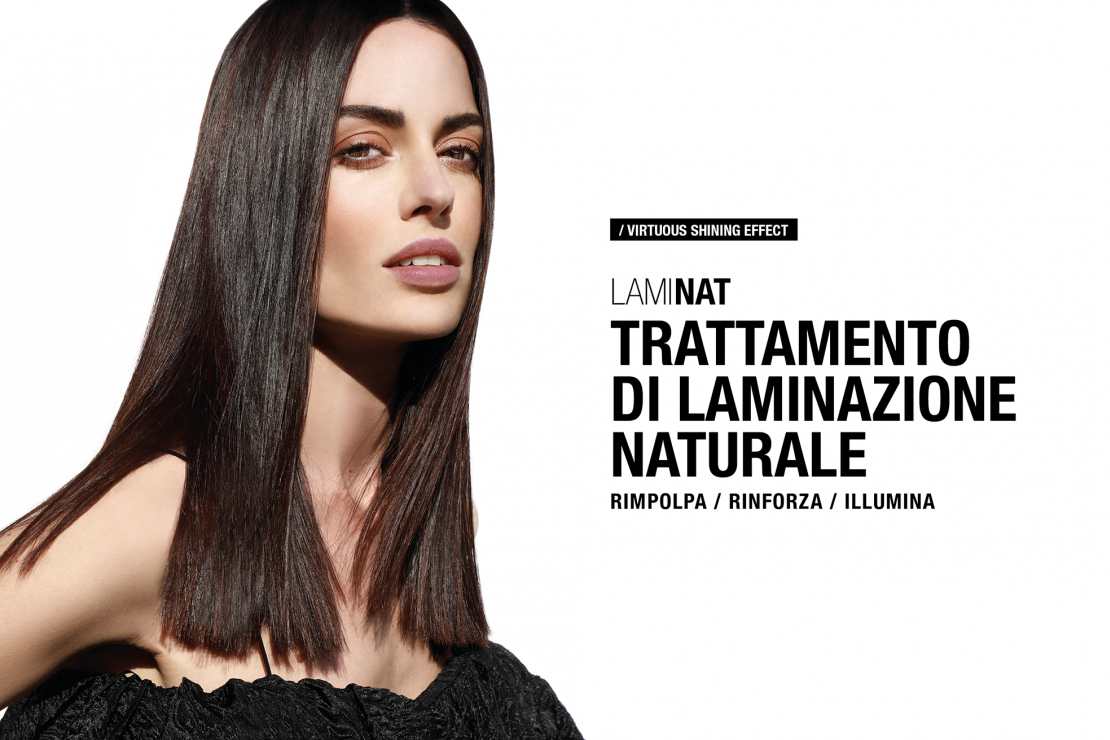 LAMINAT TREATMENT
Published: 03/09/2023 12:26:00
Share this content
An extraordinary formula made with natural ingredients of plant origin that gives the hair a visibly , plumped and bright, mirror effect. 
It restores the hair to its natural state of beauty and is ideal for restoring new body, strength and light to the hair brittle, stressed, dull and tone-free. Can be used on all hair types.
How does it work?
Laminate preserves the original structure of the hair and strengthens it thanks to the action of its active ingredients. It contains no harmful chemicals and does not alter hair color.
It acts by creating a protective film on the hair that gives new strength and elasticity, thus preventing breakage. 
It seals the cuticle and renews the quality of the hair fiber making it visibly healthy and bright.
/ Active key /
PLANT KERATIN strengthening/ regenerating 
Obtained from the technology of Hemp Seed Enzymatic Bioliquefazione and rice proteins, makes the hair stronger and more elastic reproducing the benefits of animal keratin. 
CAMPHOR polishing / regenerating / antibacterial 
Promotes the metabolic process at the cellular level accelerating hair growth. It has an intense polishing power. 
COENZYMA Q10 antioxidant / soothing 
Counteracts free radicals responsible for oxidative stress, preserving the optimal state of the hair 
A single product, double effect!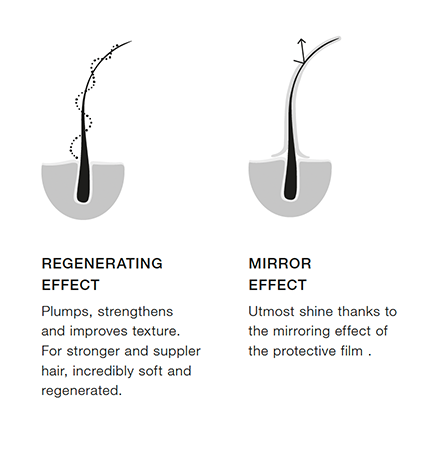 / PLUS / 
LAMINATING/GLOSSIFYING ACTION 
Glossy hair, mirror-effect thanks to the action of camphor with its high glossifying power, and keratin. LamiNat envelops the hair with a protective reflecting film, which seals the cuticle and renews the quality of the hair fibre. 
REGENERATING ACTION 
Vegetable kerating strengthens the hair, boosting resistance and bounce. The complex derived from active ingredients, stimulates metabolic processes at a cellular level by favouring an extension of the growth stage. 
ANTI OXIDANT ACTION 
The Q10 coenzyme counteracts free radicals responsible for ageing/oxidative stress of the hair and preserves it in an optimal state. 
COSMETIC ACTION 
Improves hair texture, which weill be instantly softer and silkier, free from frizziness and incredibly shiny and healthy. 
NATURAL EFFECT 
LamiNat acts respecting the hiar and without affecting its natural beauty. It is gradually eliminated and does not create an unsightly regrowth effect 
SUITABLE FOR ALL HAIR TYPES 
Treatment suitable for all hair types. Does not alter the hair colour nor modify its shape and structure. Can be used on different types of hair, from curly to straight, preserving its characteristics. 
If you are interested in buying LamiNat or want more information, click here!