PROFESSIONAL
PERMANENT
WAVING TREATMENT
WITH ORGANIC
ALOE VERA
EXTRACT

PERMANENT WAVING SYSTEM ENSURING LONG-LASTING "DEFINED CURLS".
A FORMULA WITH NO ADDED AMMONIA OR FORMALDEHYDE, ENRICHED WITH KERATIN AND ORGANIC ALOE VERA EXTRACT, WHICH HYDRATES THE HAIR FROM ROOTS TO ENDS MAKING CURLS BOUNCY, SOFT AND HEALTHY
THE USE OF SELECTED AND NATURAL RAW MATERIALS, GUARANTEES A PERFECT WAVING ACTION AND ALLOWS FOR THE FORMING OF NEW CHEMICAL BONDS IN THE HAIR STRUCTURE. IT ALSO PROVIDES A HYDRATING AND CONDITIONING ACTION, INFUSING SOFTNESS AND SHINE INTO THE HAIR.
CONTAINS
ALOE VERA EXTRACT ORGANIC CERTIFIED

Rich in vitamins, minerals and amino acids nurtures and hydrates the hair, making it shiny, soft and bouncy. Hydrates and favours the forming of a film and water retention in tissues (humectant power). Cicatrisant and regenerating, dissolves and carries out the enzymatic disaggregation of dead or damaged cells, stimulating a regenerating process (proteolytic power).
Total hydration for bouncier healthier curls.
FREE OF
THIO • THIO FREE Thioglycolic acid is the classic agent for breaking sulphur bonds and altering the structure of the hair to make it smoother. It is a corrosive and very aggressive acid, which damages the structure of the hair. Due to this we use cysteamine chloride, which respects the nature of the hair without damaging it.
AMMONIA • A highly sensitising buffer agent, it may give rise to skin itching on application.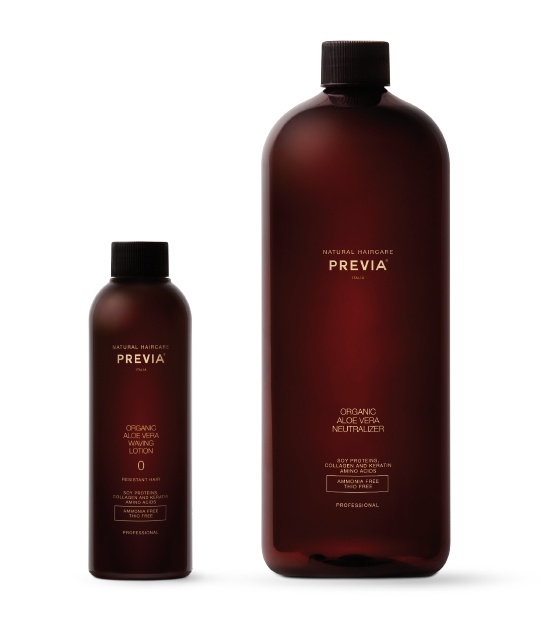 WANT TO KNOW WHERE TO FIND IT?
This product cannot be purchased online
Send an enquiry