S. & F. DEFINING PASTE 100 ML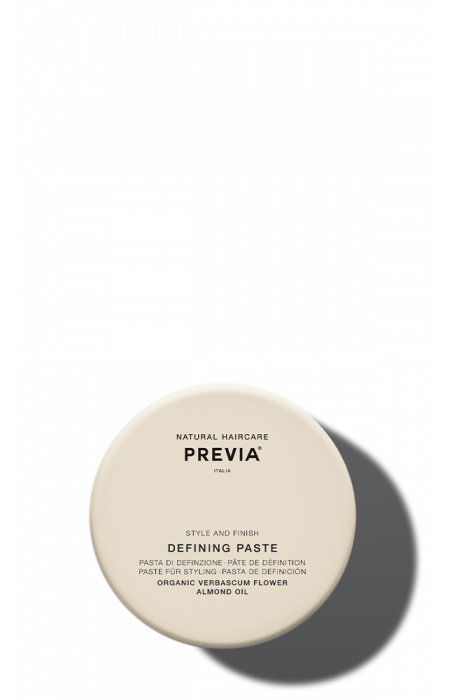  
S. & F. DEFINING PASTE 100 ML
Medium hold, definieert en laat het haar glanzen. Antistatisch effect.
Gebruiksaanwijzing: op vochtig of droog haar aanbrengen, in model brengen
PH 4.5 - 5.5

BEVAT
Vloeibaar gemaakt plantencomplex van koningskaarsbloemen - certificato ICEA
Een revolutionair concept om het haar te laten stralen, dat gebruik maakt van de luminescentie-eigenschappen van dit plantencomplex. De Luminescine® absorbeert uv-straling maar genereert wel het licht, waardoor het haar meer gaat glanzen.
Het bevat bovendien: Extract van gehydrolyseerde, organische koningskaarsbloemen, gehydrolyseerd soja-eiwit, zoete amandelolie.

FREE OF
PARABEN - THIAZOLINONE - ARTIFICIAL COLOUR      [Lees meer...]

GEURNOTEN
Een geur gecreëerd met bloemige, citrusachtige en fijne noten; omhult met glans en zachtheid, en zorgt voor een elegant en verfijnd effect bij degene die het draagt.
De hoofdnoten van rozen en mandarijnen mengen zich met de geuren van cederhout en fresia in de kern en dit allemaal omhuld met amber en lelietjes-van-dalen.
Hoofdnoot: Citrusachtige-bloemige. Mandarijn, roos.
Hartnoot: Houtachtige. Hout, cederhout, fresiaa.
Grondnoot: Amber. Amber, lelietjes-van dalen.


EAN-13
8032993662004
Gratis verzending bij bestellingen boven de 60€.