S. & F. CURL DEFINER 200 ML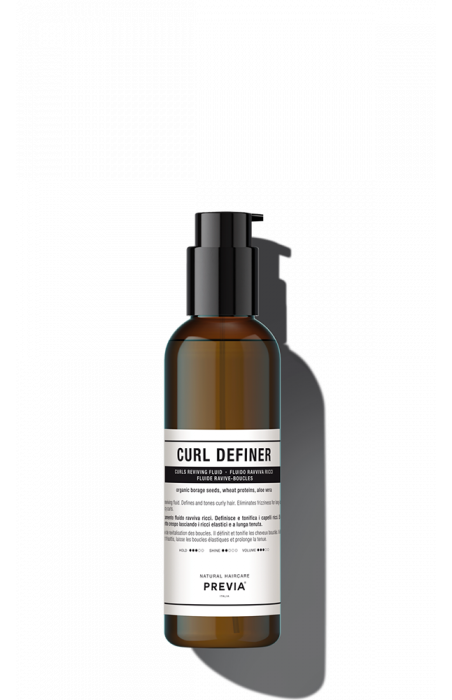  
S. & F. CURL DEFINER 200 ML
Curl reviving fluid. Defines and tones curly hair. Eliminates the frizz effect for long-lasting bouncy curls.
Directions for use: apply to damp hair. Distribute product evenly with a wide-toothed comb. proceed to drying and the desired styling.

CONTAINS
Bio-liquefied Borage fitocomplex
Rich in omega 6, fatty acids, vitamins E and A, useful for the production of collagen, carries out an elasticising action on curly hair. Hydrates the skin and applied to lengths closes open scales, typical of dry and de-hydrated curly hair.

Also contains: aloe vera, glyceridic extract of organic almond, glyceridic extract of linseed oil, glyceridic extract of olive, hydrolysed wheat proteins, macadamia seed oil, hydrolysed soy proteins.

OLFACTIVE NOTES
A sweet citrus fragrance, with a strong character, suitable for all hair types top bergamot and mandarin notes are embellished by the magic floral touch of rose and violet, all this crowned by the warm enveloping notes of amber and sandalwood.
Top: citrus. Bergamot, mandarin
Heart: floral. Rose, violet
Base: woody – ambery. Amber, sandal
EAN-13
8032993669256
Free deliveries for orders over € 60.