PERMANENT
STRAIGHTENING
SYSTEM
WITH ORGANIC
ALMOND
EXTRACT


Treatment with organic almond, linseed and hydrolysed keratin for a long lasting "perfectly straight" effect.
Results are guaranteed by the use of natural materials which, as well as ensuring a perfect straightening action, nurture and hydrate the hair making it shiny and healthy.
Contains
GLYCERIC ALMOND EXTRACT - ICEA CERTIFIED

effective hydration and elasticising action.
Glyceric linen seed extract - ICEA CERTIFIED
Glossifying, anti-frizz and revitalising. Creates a protective film which donates softness and silkiness to the hair eliminating frizziness.
FREE OF
PEG • Synthetic emulsifiers derived fom petroleum. Their function is that of binding watery parts to oily parts.
EDTA • Chelating agent. Reveals the possible presence of harmful chemical preservatives.
THIO • Thioglycolic acid is the classic agent for breaking sulphur bonds and altering the structure of the hair to make it smoother. It is a corrosive and very aggressive acid, which damages the structure of the hair. Due to this we use cysteamine chloride, which respects the nature of the hair without damaging it.
AMMONIA • A highly sensitising buffer agent, it may give rise to skin itching on application.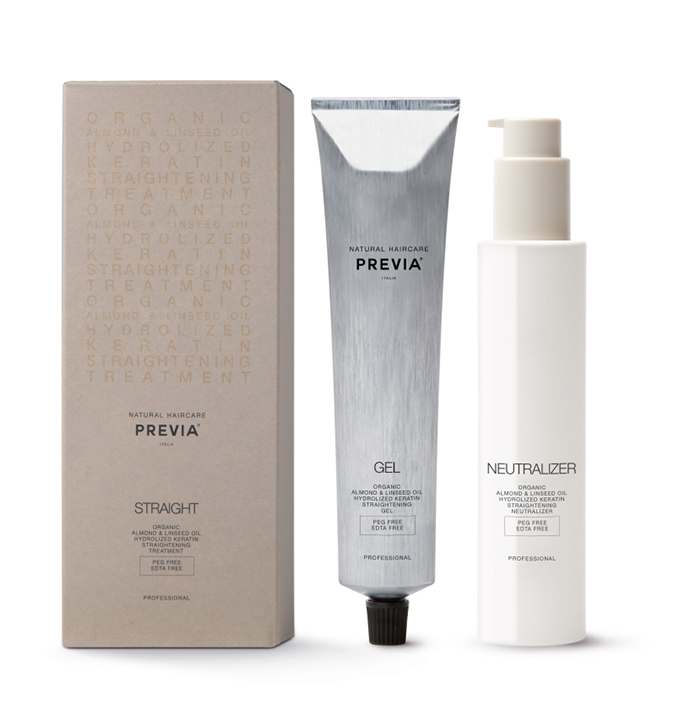 WANT TO KNOW WHERE TO FIND IT?
This product cannot be purchased online
Send an enquiry