FIRST COLOUR
FOR VIRGIN HAIR ONLY
FIRST IS A SAFE AND DELICATE SEMI-PERMANENT ULTRA CONDITIONING COLOUR SYSTEM. IDEAL ON NATURAL HAIR FOR COVERING THE FIRST GREY HAIRS OR ON TREATED SENSITIZED HAIR To restore the natural internal structure of the hair. FIRST nuances give NATURAL REFLEXES and EXTREME SHINE that is typical of healthy hair, ensuring long-lastingness to colour
CONTAINS
ALTHEA OFFICINALIS
ORGANIC CERTIFIED
known as MARSHMALLOW, acts on dry hair making it soft and fluffy.
Known since ancient times for its emollient and healing properties thanks to the presence of mucilage
Horsetail extract
Primeval plant which boasts several cosmetic properties for hair and skin. Anti-ageing, energising and revitalising action. Stimulating property, the hair is revitalised from roots to ends.
FREE OF
AMMONIA • RESORCINOL • PARAFENILENDIAMMINA • THIAZOLINONE • PARABEN • LANOLIN • BENZOPHENONE • DMDM HYDANTOIN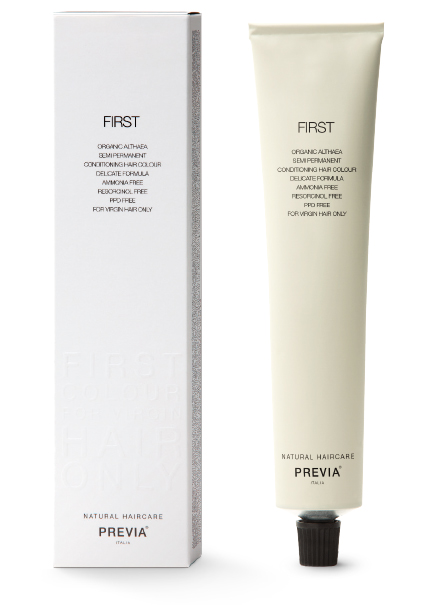 WANT TO KNOW WHERE TO FIND IT?
This product cannot be purchased online
Send an enquiry