PROFESSIONAL
Dust free powder bleach
Non-volatile bleaching powder. A product which guarantees intense, fast and safe lift (up to 6, 7 tones according to base colour, the oxygen used and processing times). "Previa Bleach " is an ideal product for the most modern bleaching techniques.
WHITE
Lifts in a natural way without neutralising the residual pigment.
BLUE
Contains blue pigments which counteract and neutralise orange and yellow-orange residual pigments.
VIOLET
Contains violet pigments which counteract and neutralise yellow-orange, yellow residual pigments.
PLUS
Formula with balanced ph
Intense fast and safe lifting
CONDITIONING ACTION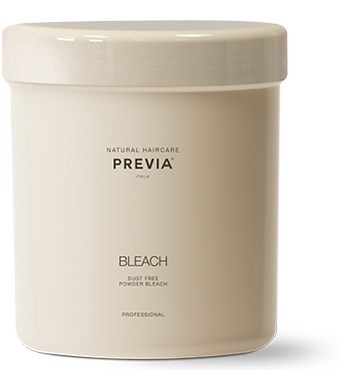 WANT TO KNOW WHERE TO FIND IT?
This product cannot be purchased online
Send an enquiry