SMOOTHING LEAVE-IN GLOSS 200 ML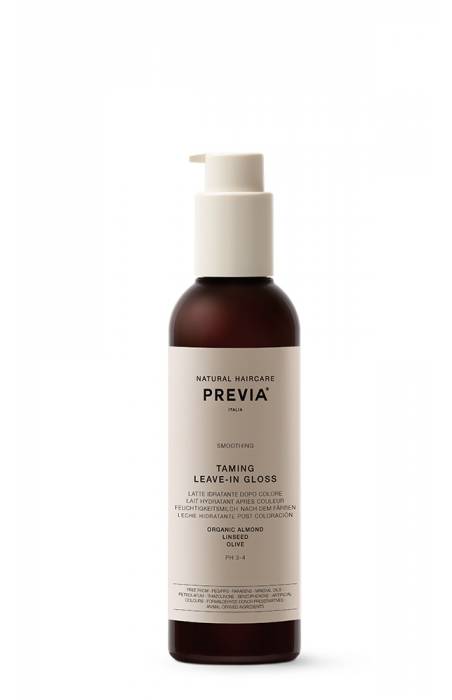  
SMOOTHING LEAVE-IN GLOSS 200 ML
Taming fluid. Anti-.frizz. Ant-humidity. Thermo-protective: protects the hair from damage caused by heat styling tools.
Directions for use • Apply to damp hair. Proceed to styling.
with  ingredients of natural origin 
A blend of natural active ingredients with marked moisturising, elasticising and glossifying properties.
fitocomplex with olive oil, almond oil, linseed oil and borage oil extracts — moisturising and elasticising action. Glossifying and anti-frizz effect.
delicate formula
with no artificial colours
with no ingredients of animal origin
sustainable packaging
100% recycled PET bottle
100% recyclable
fragrance notes
A smooth breeze of white petals in the air falling down little by little, showing you the beauty of a dream. The lovely orange blossom opens the door of paradise to the musky way.

top • fresh   |   hearth • floral   |   base  • mossy
EAN-13
8032993668198
Gratis verzending bij bestellingen boven de 60€.