Published : 04/21/2020 17:07:16
Categories : Default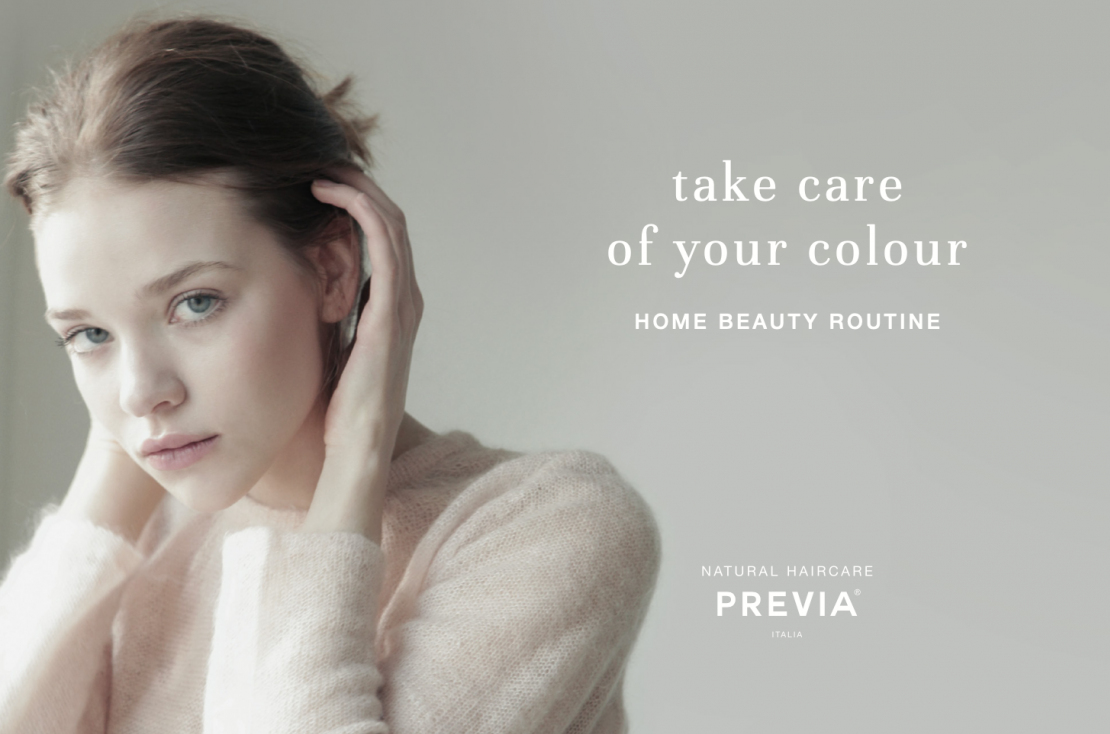 Colour emergency kit
Published: 04/21/2020 17:07:16
Share this content
In these days of quarantine, many women have to deal with the issue of grey hair regrowth. Now that salons are closed, Previa proposes two brand new color kits to be conveniently and independently used at home.
EARTH COLOUR
A vegan and gentle colour, with no added ammonia, made with ingredients of vegetal origin, certified essential oils and botanical active ingredients.
Revitalise the hair during processing times, guarantees perfect coverage of grey hair and shiny reflexes with a natural feel.
A selection of nuances with cold tones inspired by the colour of Nature for an authentic, long-lasting colour.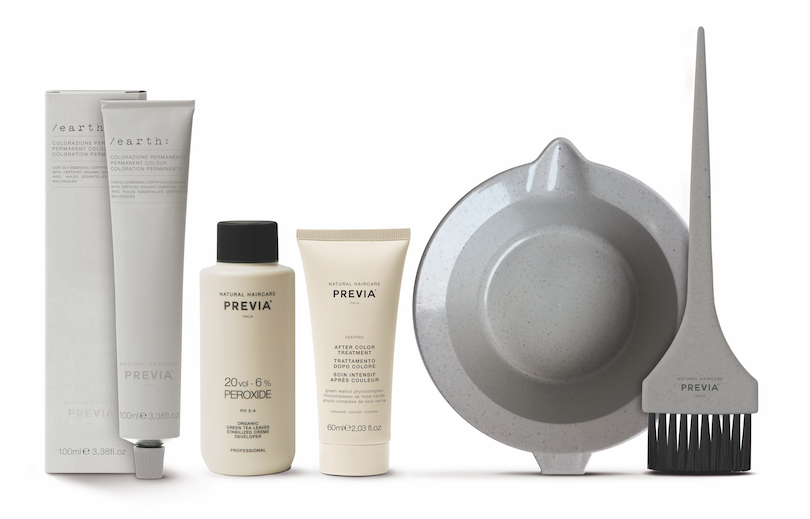 The kit contains:
1 Earth Colour 100ml
1 peroxide 20vol-6% 150ml
1 keeping treatment 60ml

1 bowl
1 brush
1 disposable cape


PREVIA COLOUR
Permanent cream colour with jojoba oil and green-tea leaf extract.
Natural ingredients for soft and healthy hair. Ensures excellent coverage performance protecting the hair fibre.

Hair colour with a natural effect, for vibrant and shiny long-lasting reflexes with a high conditioning power.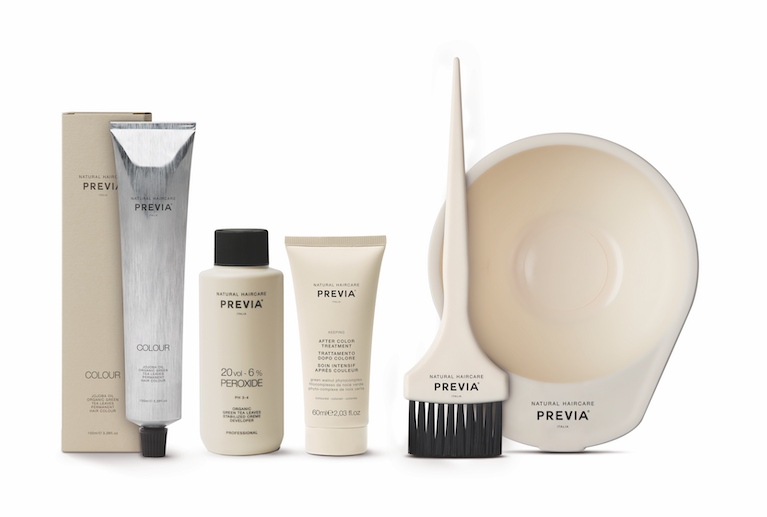 The kit contains:
1 Earth Colour 100ml
1 peroxide 20vol-6% 150ml
1 keeping treatment 60ml

1 bowl
1 brush
1 disposable cape

Related products