ENERGISING GIFT BAG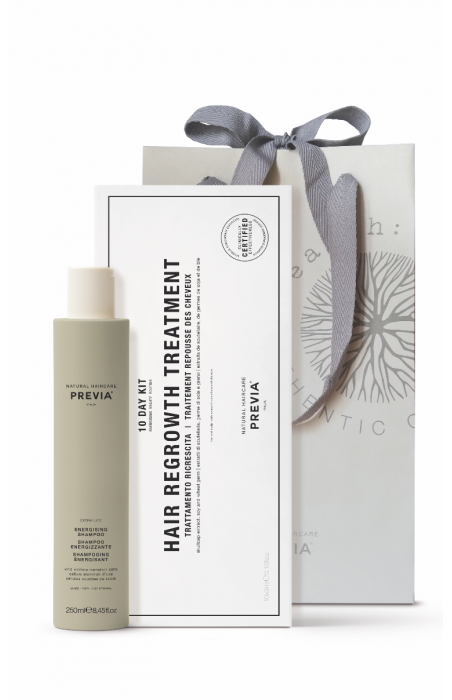  
ENERGISING GIFT BAG
The perfect gift for you!
this kit contains:
EXTRALIFE ENERGISING SHAMPOO 250 ML - NEW

Energising shampoo. Anti-hair loss*. Stimulating. Invigorating. Cleanses gently leaving the skin soft and toned up. Counteracts hair thinning. Invigorates and stimulates microcirculation in the scalp. Improves skin elasticity.
EXTRA LIFE HAIR REGROWTH TREATMENT 10x3 ML

HAIR REGROWTH TREATMENT, with Skullcap extract, Soy and Wheat germ. prolongs the life cycle of hair and prevents it from thinning. Strengthens the hair from the roots making it thicker, stronger and more full-bodied.
Proven and certified FORMULA by trichological tests *

Increase in the number and density per sq cms  
of vellus hair | terminal hair| total number of hairs
metabolic regrowth stimulation
given by the relation between the anagen and telogen stages of hair
increase in the average hair length
* Effectiveness certified by clinical studies for a 1 vial-a-day treatment of 30 days
AND GET FOR FREEEXTRA STRONG NO GAS HAIRSPRAY 200 ML
Lieferung und Versand kostenlos für Bestellungen ab 60€.